Microcement is an innovative covering for walls and floors which is gaining popularity. With it's seamless, contemporary appearance it looks great and is easy to clean. What's not to like! If you are thinking of incorporating microcement into your home here we answer some of the most frequently asked questions about this technology.
What are the types of microcement?
There are 4 main types of microcement;
MICROBASE – Is used as a preparation coat for the finished topping of Microdeck and Microfno, also called rustic microcement.
MICROFINO – Is a finish coating with stucco effect and smooth texture. It is suitable to be used on vertical surfaces.
MICRODECK – Is a finish coating with natural and homogeneous appearance. It is most suitable to be used on interior floors.
MICROSTONE – Is a finish coating with stone and uniform effect. It is suitable to create slip-resistant coatings for outdoors.
How strong is Microcement?
Despite not being very thick microcement is very strong. Microdeck and Microstone can even be used in areas of high traffic.
Several factors influence the resistance and hardness of microcement, such as the support on which it is applied, the type of microcement chosen, as well as the sealant used on the finished microcement.
What colours does it come in? Is it just grey?
There are a wide variety of colours and finishes of microcement. It can easily fit in with your colour scheme and décor.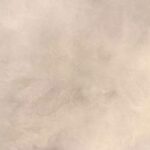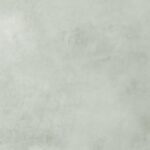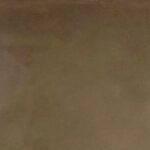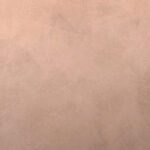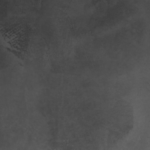 Can microcement be applied to any surface?
Yes! Microcement can be applied to almost any type of surface: cement mortar, hardboard, plywood, marble, tile, plasterboard and over existing plaster. Microcement can be applied to walls and floors, inside and outside. It is a very versatile product.
Whatever surface you have it must be stable, dry and free of dust or grease. Because microcement has high adhesion it makes the process easier. It is possible to apply microcement straight onto existing tiles, thus speeding up the renovation process. In most cases, we would use fibreglass mesh to strengthen the support of the microcement layers.
Is microcement the same as polished concrete?
Although the look is similar there are many advantages to using microcement over polished concrete.
It is faster to apply. There is no wait time between poor and polish. With polished concrete the wait can be up to 6 weeks between stages.
No large machinery is needed for application.
Because it takes less time the cost is lower.
Microcement can be used in any room and on walls and floors because it is lighter.
Is microcement waterproof?
Microcement has seamless, crack-proof and waterproof qualities. It is often used in bathrooms, showers, kitchen counters, wet rooms, as external renders, patios and even in swimming pools.
It has all of the advantages of tiles or external concrete / render with the benefit of no lines, cracks and a beautiful appearance.
Is microcement non slip?
Microcement comes in several forms, some of which naturally have more grit and texture to offer non slip support.
Other types of finer finished Microcement such as the Microfino range are not naturally non slip but can have a non slip element added to the final sealants to ensure they are safer underfoot, whilst still sleek and smooth to touch.
How long does it take to install microcement?
A typical installation takes 5 – 6 days.
How do I maintain my microcement floors/walls?
To ensure the long and durable life of microcements we recommend the use of water and neutral soaps for cleaning. Although microcement offers a high resistance to chemicals, cleaning should be done with neutral soaps, never with aggressive or descaling products. Avoid products such as chlorine, bleach, ammonia, soaps and detergents in general, as they can damage the protective film.
The care of microcement is similar to that of natural wood parquet flooring. We advise avoiding permanent wetness, or prolonged contact with moisture. Surfaces should also be kept free of stones or grit which can scratch the coating. Avoid any blows and rubbing with hard objects.
Do you want Microcement in your home?
We can install microcement walls and floors to your bathroom or kitchen. Contact Us to find out more.