Wetroom Design
If you are thinking about transforming your bathroom into a wetroom then give us a call.

We have designed and fitted a huge number of wetrooms all over Bristol and bring our experience to every wetroom project.
Our wetroom design service
Not every bathroom or ensuite will benefit from a transformation into a wetroom. We will always evaluate whether the room design would benefit from the use of a wetroom tray rather than the traditional shower tray.
Here are just some of the reasons…
– Leak free – when your house expands and contracts due to ambiert temperatures, wetroom systems work with this and not against it.
– Aesthically pleasing
– Leak free waste – A wetroom benefits from the use of a leak free waste. The waste on a wetroom tray is part bonded into the tray rather than being a separate entity. There is always a chance long term that a shower tray waste will start to leak.
More advantages of a wetroom
More economical – Wetroom trays and floors have a great U rating making it more economical for electric underfloor heating. The heat is reflected back up through the tiles rather than lost through the floorboards. This means that the whole room can benefit from underfloor heating in those cold winter months INCLUDING THE SHOWER TRAY AREA.
More accessable – Wetrooms are ideal for less able customers as the room can be made level access, eliminating the need to step up into the shower area.
Easier to handle and fit – As the tray and boards are made of high density blown foam it is lightweight, easy to handle and easy to cut. It also has high compressive strength making it a much better easier to tile onto rather than plaster board or timber.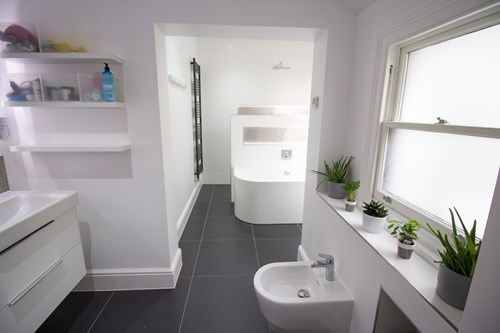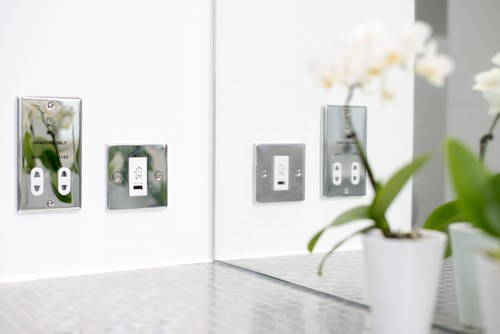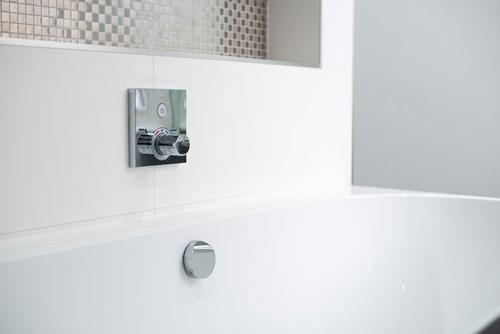 Time for a bathroom makeover?
Call 07879 666221 today!